David Oldham and Tina Gilbert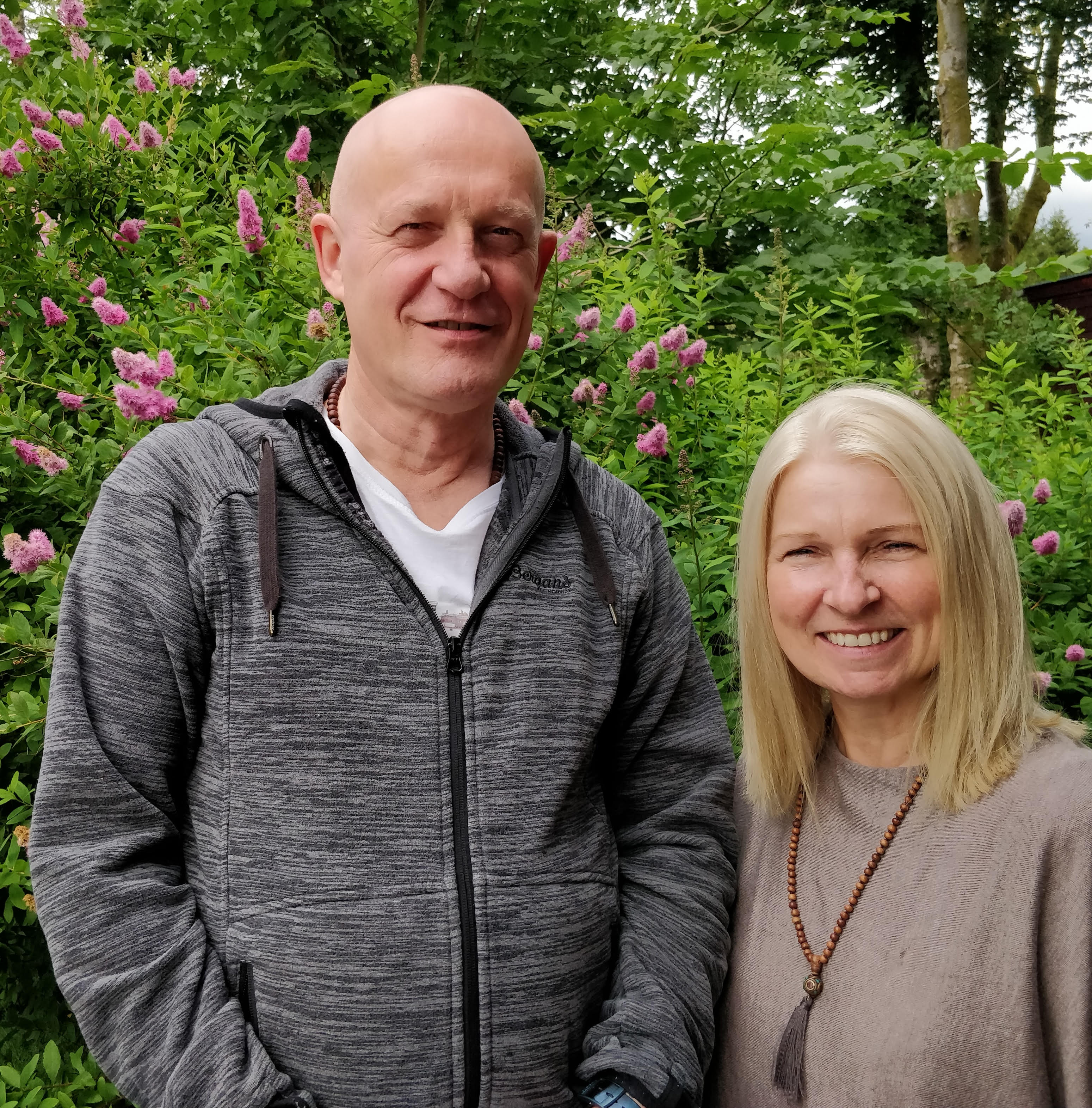 David Oldham MA has developed his meditation practice over many years, learning from some wonderful teachers, has been attending Samye Ling for many years and began teaching meditation about 15 years ago. He studied many approaches to mindfulness and compassion with some leading organisations before developing his own mindful compassion approach , facilitating courses, workshops and retreats all over the UK.  He is a qualified and experienced counsellor working in a variety of settings and in private practice for the last 20 year.
Tina Gilbert, yoga teacher and mindfulness and compassion teacher and clinical nurse specialist in Oncology. Tina has been teaching yoga and mindfulness for many years and teaches all over Scotland. She is a Sivananda Hatha yoga teacher which is suitable for all levels. This type of yoga incorporates breathing practices, a selection of warm up moves followed by yoga postures, ending with a deep relaxation. Tina trained in mindfulness with Rob Nairn and delivers mindfulness training all across Scotland for the general public and specialist groups and she has retreated and studied with many leading names in mindfulness. She is passionate about yoga and meditation and shares her passion with her students.