Wendy Turnbull and Moira McFadden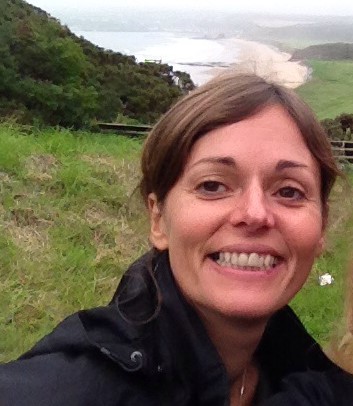 Wendy Turnbull I have been practising yoga for nearly 30 years, attaining my first teaching qualification in Chakra yoga in 2007. I have continued my studies with Vinyasa yoga, Vedic Chanting with the Krishnamacarya yoga mandiram in Chennai and am now in the final stages of a yoga therapy course with The Society of Yoga Practitioners. I have taught in retreats and yoga centres in Turkey, Mexico and Guatemala, Aberdeen and Stonehaven where I currently hold weekly classes and am specialising in individual yoga therapy.
Moira McFadden
I attended my first yoga class 15 years ago and was happily attending weekly classes for a year or so when my yoga teacher offered me the opportunity to attend workshops exploring deeper the tradition of Krishnamacharya and his son Desikachar. Having personally benefited from the teachings it seemed like a natural progression to complete the TSYP Foundation Course in this tradition and shortly afterwards the Living Yoga course offered by Yoga Scotland.
In February 2020 I will have completed a 500 hour teacher training and yoga therapy course with TSYP and I am so grateful for the all that I have learned and all that I have yet to learn!  I am happy to be able to share these beautiful teachings with others so that they too may experience all that yoga has to offer.
My own yoga path continues and daily practice, support and nurture me and I am committed to developing a deeper understanding through the work of Desikachar and in depth study of Pantanjalis yoga sutras.
During my latest training I also discovered a love of Vedic chanting and I continue to be an enthusiastic student!
As well as teaching yoga, I work full time in the Arts and I am passionate about the beneficial impact that the Arts can have on the development and wellbeing of individuals and wider communities. For me Yoga like the Arts is for every body and I will strive to make both accessible and welcoming for all.